Year 5
A huge welcome to the Year 5 page. Here, you will find the information you need about our class, the current learning and links to useful websites. 
 
Learning in Year 5
Spring Term Learning
English
Children will develop their understanding and skills in English through a rich variety reading and writing lessons. Autumn term 1 writing will challenge children to write a narrative based on the film clip One Small Step.  Children will then move on to learning the Highwayman poem by Alfred Noyes. Children will analyse the language used in the poem and develop their writing skills to enable them to improvise it, leading to write their own version in the same style. In the second half of the Autumn term, children will engage with further narratives in the form of Fantastic flying books of Mr Morris Lessmore, and one of the all time great Christmas stories The Snowman. All aspects of the Year 5 English curriculum will be taught through these writing opportunities alongside individual grammar, punctuation and spelling lessons. 


Reading
Children will practise reading every day through a wide variety of resources. Each morning, children will read texts and build their word reading, fluency and accuracy, whilst also developing their ability to answer a variety of questions linked to the text. Each week will have a specific skill to be taught and practised. 

Maths
Our maths learning will begin with children securing their place value understanding and beginning to read, write and order number numbers up to 1,000,000. Children will then begin to develop their calculation skills when adding, subtracting, multiplying and dividing mentally and by using formal written strategies. During the second part of the Autumn term, children will be learning how to find equivalent unit and non unit fractions, converting improper fractions to mixed numbers and vice versa, and comparing and ordering fractions.
Below you can find Year 5's Key Instant Recall Facts, known as KIRFs, for maths. These are facts that should be practised as often as possible so that children become fluent, confident and can recall these facts instantly to apply them to  mathematical learning accurately.
Key Instant Recall Facts for Year 5
Science

Children will learn about our place in space during the first half term. There will be learning about how night and day occur, why the moon looks different throughout the year and the difference in types of solar systems. They will also learn amazing facts about our own Solar System. In the second half term, children will learn about different forces.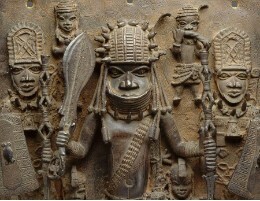 In history, children will study a non-European society that provides contrasts with British history. They will learn about the Kingdom of Benin (West Africa) c. CE 900-1300 and the similarities and differences to Britain in the same time period. Children will explore the chronology of the kingdom of Benin and secure their understanding of primary and secondary sources. There will be opportunities to ask 'What is the Kingdom of Benin, how it began, grew and ended. Children will learn how the Edo people settled in the rainforests of West Africa and established a powerful kingdom. 
Geography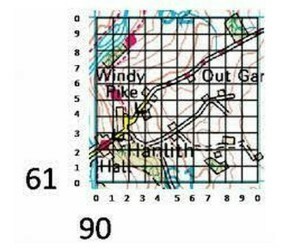 The geography skills children will be learning and developing through the Autumn term will be to use 4 and 6 figure grid references on maps. Children will learn how to read maps and give precise locations using 4 and 6 figure grid references.
Religious Education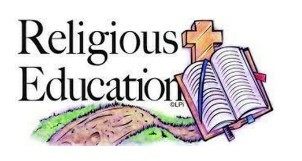 Throughout the Autumn term, children will be exploring the question 'What does it mean if God is loving and holy?' They will read and listen to bible stories and psalms in an effort to understand how God wants us to live our lives. Children will then delve into the creation story and explore the different views of how the world was created. 
For outdoor PE this term children will be developing their skills in hockey and netball. During lessons, children will learn how to play as part of a team and begin to use strategic plays to outwit opponents. For our indoor PE learning, children will participate in dodgeball and fitness lessons.
Computing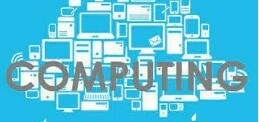 Computing in the Autumn term will begin with children creating concept maps where they will begin to understand the need for visual representation when generating and discussing complex ideas. They will then move on to learning how to create and use spreadsheets to represent data. 
Art
Children will build their drawing skills and learn how to  use one point perspective. Over a number of weeks, children will develop their ideas and create a final piece of art that demonstrates a clear understanding of how to incorporate one point perspective across the full piece of art. 
Design and Technology
Gears and pulleys will be the focus in Dt sessions this term.  Children will explore how gear ratios can have an impact on speed, and how pulleys can be used to lift and move heavy items. 
Music
Music lessons will see children learn to sing, play an instrument to a song, improvise, compose and then perform to  a well known song using the Charanga scheme of learning. We will begin with the classic rock song 'Livin' on a prayer' before calming things down somewhat with some classroom jazz!
PSHE
Through our PSHE curriculum, children will learn how to be happy within themselves and to be empathetic with people who do not have the same opportunities and ambitions in life that they may have. Children will also learn how we accept and celebrate differences in people. 
Languages
Children will learn how to read, say and write the date in Spanish as well as how to read, say and write their birthday!
Things to remember:
PE will be outside on a Wednesday afternoon and inside on a Thursday afternoon. Children will need black shorts and a yellow t-shirt. Children may also bring joggers, a hoody/jacket and trainers for outdoor PE. Earrings will need to be removed or taped up during our PE sessions as jewellery can be dangerous when exercising. Children with long hair will also need a way to tie their hair up.
Homework will be sent every Friday. This will alternate between English and maths. Alongside those will be weekly spellings and reading to an adult. We would really love it if parents/guardians could try to listen to their child read as often as possible. We recognise that this isn't always easy, but little and often really does make a huge difference. 
ClassDojo is a super tool to communicate with us and help us to address any problems or queries as they arise. We will try to respond to your queries in a timely manner, however there may be times where we are not available - when teaching for example. If reporting an absence, appointment, uniform enquiries, requesting forms, then please contact Mrs Holmes or Mrs Moss in the office. 
Here are some policies which parents of children in Y5 may find useful: