Year 6
Welcome to Year 6  
Welcome to our year 6 webpage. Here you will find lots of useful information and be able to see what we will be studying in year 6.  From Mr Davies
Below you can find Year 6's key instant recall facts, known as KIRF, for maths. These are facts that should be practised as often as possible so that children become fluent and confident to recall these facts and instantly apply them to mathematical learning accurately.
Geography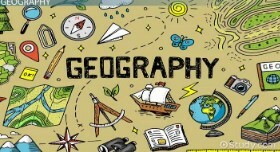 In Year 6, we will be developing our disciplinary knowledge (skills). Using 4 and 6-figure grid references to locate and identify physical and human features on a variety of maps: ordnance survey maps, atlases, digital maps and historical maps. 
Over the Spring term, we will be looking at physical and human features of South America.
History
This year we will be learning to investigate and interpret the past, seeking out and analysing different sources of evidence to build a picture of some major events in history. During the Autumn term, our area of investigation was World War 2. In the Spring, Early Islamic civilisations and in the Summer, Ancient Greece.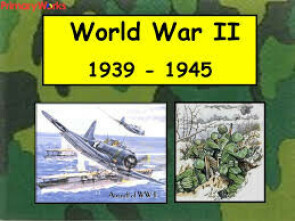 Science
Biology - We are beginning to investigate, understand and know more about animals, including humans, and their habitats and how living things are classified. We will look closely at the circulatory system. 
Physics - In the Summer Term, we will investigating light and electricity.
Art
In art, children will begin the Autumn term by focussing on building colour development ,skills in different paint media, composition and creativity by painting portraits and distorting them.
Through the spring term, the children will build on their knowledge of printing with found objects (FS1), creating collographs in relief (Y3), to explore further printing techniques in mono, relief with foam and lino. Then in the Summer term children will develop soft sculpture skills where they will build on architecture in 3D box modelling in Y1, to figurative sculpture using clay, wire, papier mache, salt dough in Y4. The children will now be working in a soft medium to produce still life objects inspired by pop and contemporary art movements.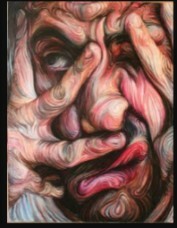 Physical Education                                                                                        
Children will have one PE lesson outside and one indoors each week. They will be developing their disciplinary knowledge (skills) through hockey and handball in the first part of Autumn term. Children will have opportunities to showcase some of their new skills in competitions. 
Bring your full P.E. kit (indoor and out) on Monday and leave in school wherever possible. 
Homework
Homework is set on a Friday and is to be completed by Wednesday. We will address any misconceptions and understanding in class. Homework activities may be set on PurpleMash and other online platforms for revision.
Spellings will be given on weekly basis, given Wednesday and tested on Wednesday. These will be in their Spelling Log and will consist of 10 spellings (to practise the rule or pattern of the week, revisit previous spelling rules and statutory spellings.) 
Reading - No matter what age, children love to read and be read to. Please help us to foster that love of reading and listen to your child read aloud, model reading aloud yourself, and share books with them. Please try to do this as much as possible; ideally every day but keep it short and sweet. Complete the new home/school record and return daily. Reading awards are presented to children who achieve the milestones in the home/school reading records.